米国本社

BLUE EVER BLUE LLC

代表者

Bentley Plummer

本社所在地

2412 Minnesota Ave., S.E., Suite 301
Washington DC, 20020 USA

URL
Blue Ever Blue CEO からのメッセージ
Blue Ever Blue is pleased to announce the establishment of the Blue Ever Blue Japanese web site set up for the benefit of Japanese consumers.
The BeB Japanese web site is designed exclusively to give Japanese consumers, who are one of the most respected evaluator of high quality product, the direct insight into the revolutionary HDSS technology, therefore, they will be able to enter directly into the world of Blue Ever Blue earphones with HDSS adopted.

The role of Blue Ever Blue is to express the benefit of HDSS technology through earphones (probably, we will be able to introduce high performance head-phone too in coming months), for the people who loves music listening in daily life. We are constantly developing more and better HDSS earphones that far exceed the performance of conventionally made earphones.
The most basic HDSS earphone the model 328R delivers easily the best sound performance for its price. The latest model the Mercury 878 achieves outstanding unparallel heights of sound performance easily surpassing the performance of any available earphone in the market today.
Further, we are going to develop another several models to provide much more value and selection for the different desire to sound performance and usage, and those must achieve providing wider and extremely special value to music lovers.
We can make this claim because HDSS is based on the patented ETL technology that removes distortion from sound waves thereby delivering undistorted sound directly to the eardrum.

Blue Ever Blue acknowledge that Japan is quite distinguishing market area where the people is seeking better quality living and the goods to enable it with neutral attitude of rating.
And we are proud of introducing our products to those sophisticated people and hope our products will bring extra value to their life by comfortable listening.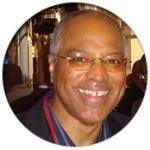 Bentley Plummer
CEO
Blue Ever Blue LLC
日本総代理店

シースピリッツ合同会社

代表者

桑原宏之

本社所在地

425-0026
静岡県焼津市焼津6-1-24
---